ManagedKube Installation Service
We install a fully functioning Kubernetes cluster for you quickly and affordably by leveraging open source projects.
ManagedKube Installation Service Allows You to Focus
on Your Application (and not your infrastructure)
Kubernetes is hard! You need a lot of components (eg, VPC, Kubernetes API, applications) working together to create a fully functioning Kubernetes environment. With ManagedKube Installation Service, we'll instantiate everything you need to run a successful Kubernetes cloud infrasturcture that you can rely on.
ManageKube Installation Service Benefits
Benefit #1: Faster
With our expertise, you'll have a working Kubernetes environment in three days.
---
Benefit #2: Lower cost
It's cheaper to buy vs. build when there is already a solution for your exact problem.
---
Benefit #3: Secure
Secure and reliable from being battle-tested in many companies.
We've spent 4 years creating and refining
a production-grade Kubernetes infrastructure.
As Kubernetes consultants working with more than two dozen clients, we have built this stack many times. Our expertise in leveraging open source components means that you don't need to hire a DevOps resource to set-up and maintain your Kubernetes clusters.
If you want to run your application on a new Kubernetes cluster, ManagedKube Installation Service provides:
1

Carefully selected the components that work well together

2

Architected the stack with all of these components

3

Wired the components together

4

Built the cluster with security in mind
The Stack: ManagedKube's Installation Service Provides Everything But Your Application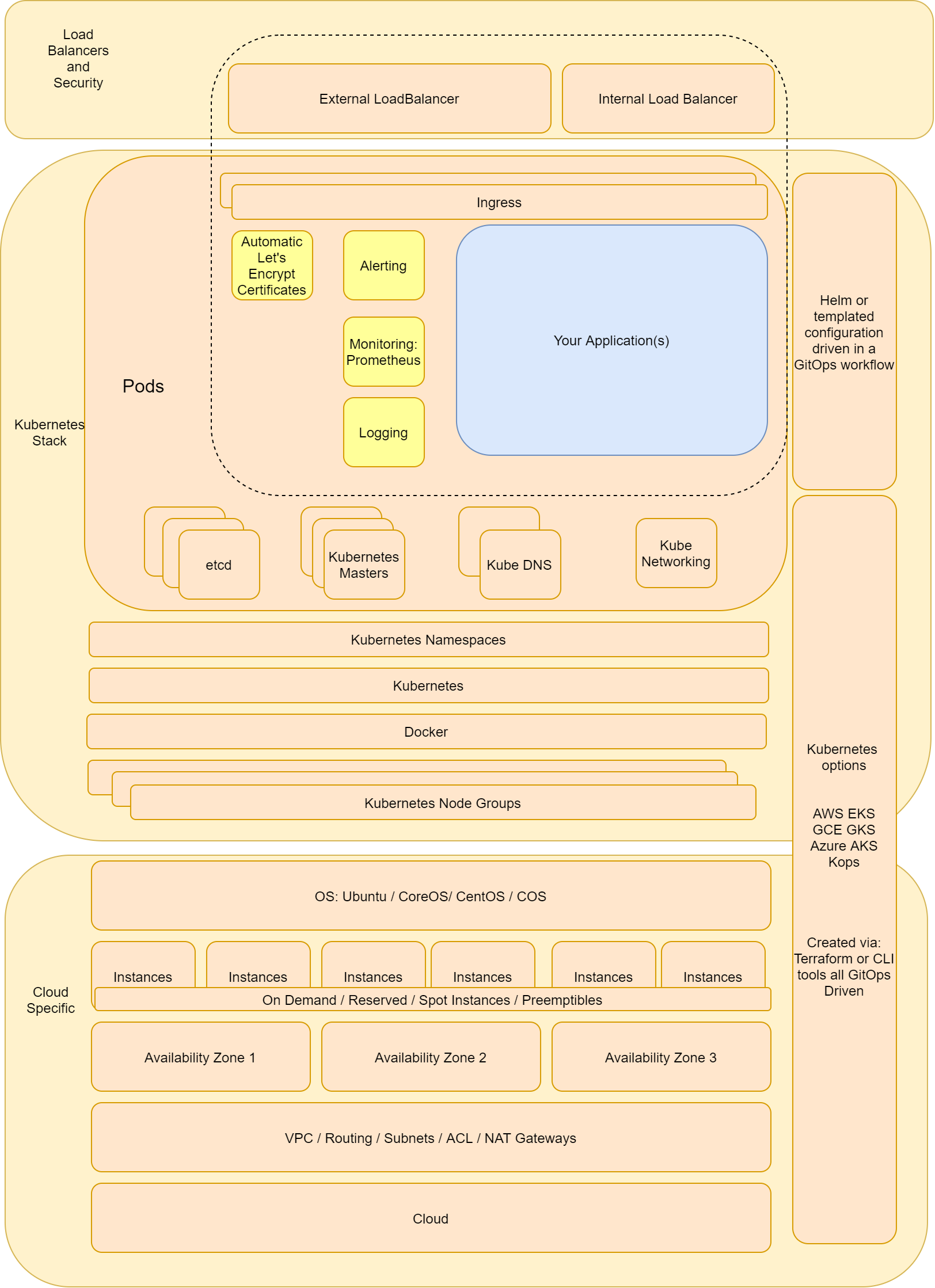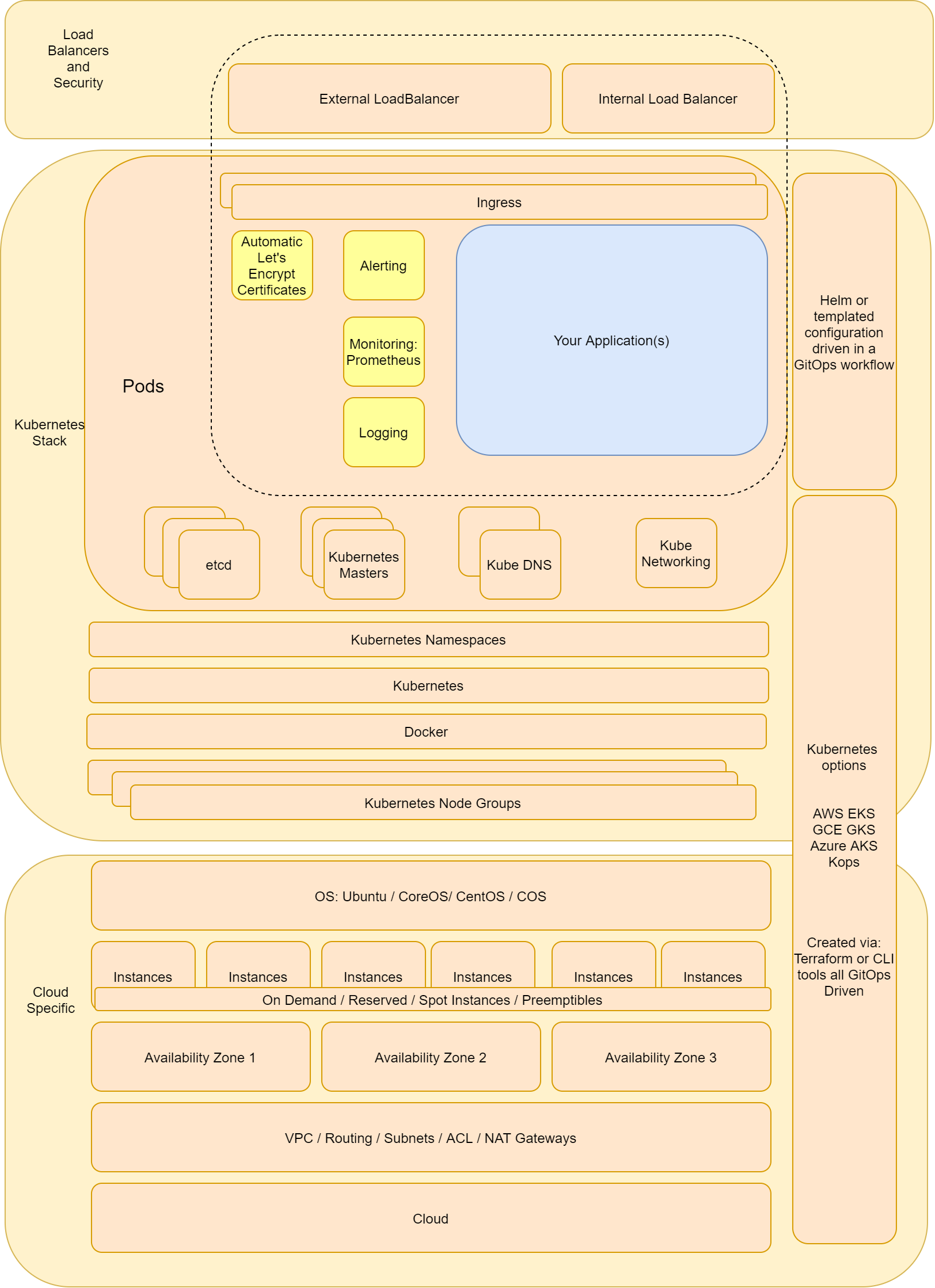 Clients that we've worked with
Pricing
Development
One fully working Kubernetes cluster in a cloud of your choice

All code used pushed into your Git repository

Email and Chat Support
Production
Three fully working Kubernetes clusters in a cloud of your choice (dev, test, production)

All code used pushed into your Git repository

Phone, Email and Chat Support
Enterprise
Audit your current infrastructure and develop your infrastructure strategy

Fully customized Kubernetes clusters

Phone, Email and Chat Support
Not ready for the Installation Service? Use our Open Source Project for free
The Installation Service is for you if you want 1:1 help to get started faster.
How ManagedKube Installation Service Works
1

Give us access to a Git repository where you would like all of the code to be pushed to.

2

Give us access to the cloud that you want your Kubernetes cluster to be instantiated in.

3

We'll take it from here. First, we will push all of the code to your repository and instantiate the Kubernetes cluster.

4

Then, we'll schedule a 60 minute Zoom session to walk through what we did and answer any questions

5

And, we won't leave on an island. We will provide support for the next 7 days via Zoom or Slack.