Why Kubernetes Cost Attribution?
Kubernetes is a clustered system that can handle multi-tenancy or groups within the same company. However, cloud systems don't break down the cost of the resources each group is using on this cluster. It can only tell you that you are running many instances.
ManagedKube's Kubernetes Cost Attribution tool gets you this information by monitoring the Kubernetes cluster to see what is running and for how long. This application gives you a breakdown of everything that is running on the cluster and how much it's costing you.
Kubernetes Cost Attribution Benefits
Easy-to-use:
one-click installation from GKE Marketplace
---
Better manage your budgets and forecasting with a Dashboard that highlights namespaces and cost
---
Affordable pricing:
$50/month
With our dashboard, you can quickly identify which namespaces are driving your cloud costs.
The AWS Dashboard doesn't show any cost breakdowns.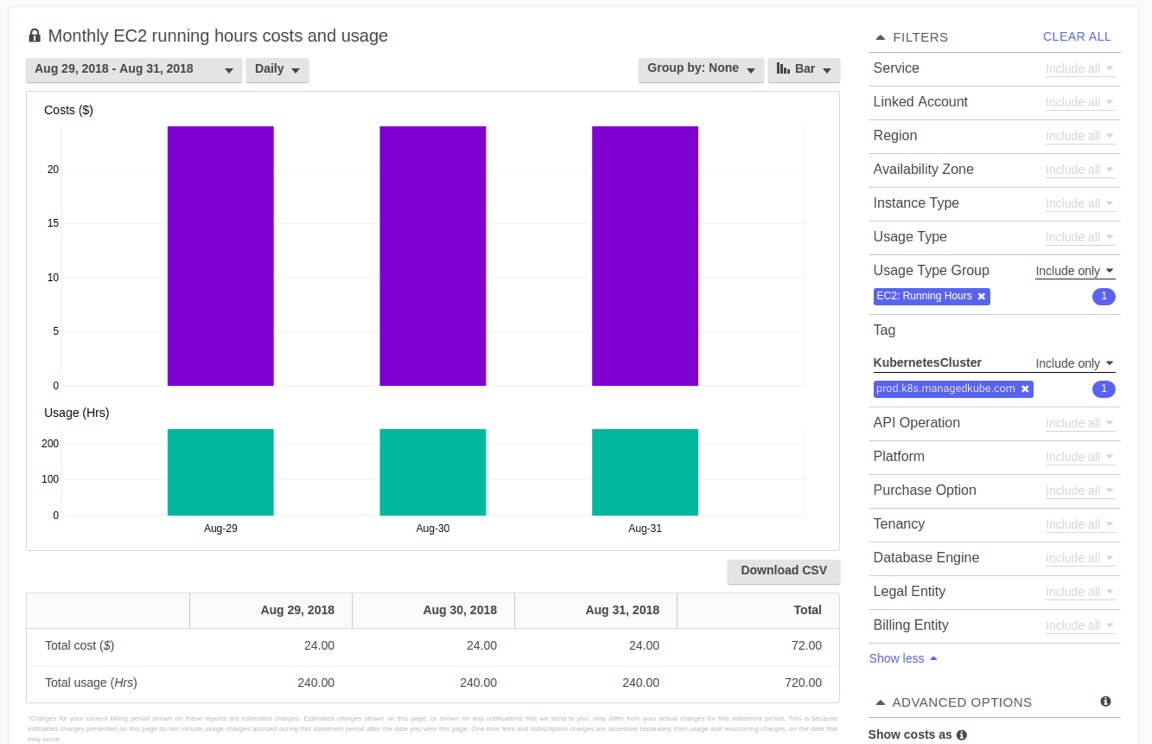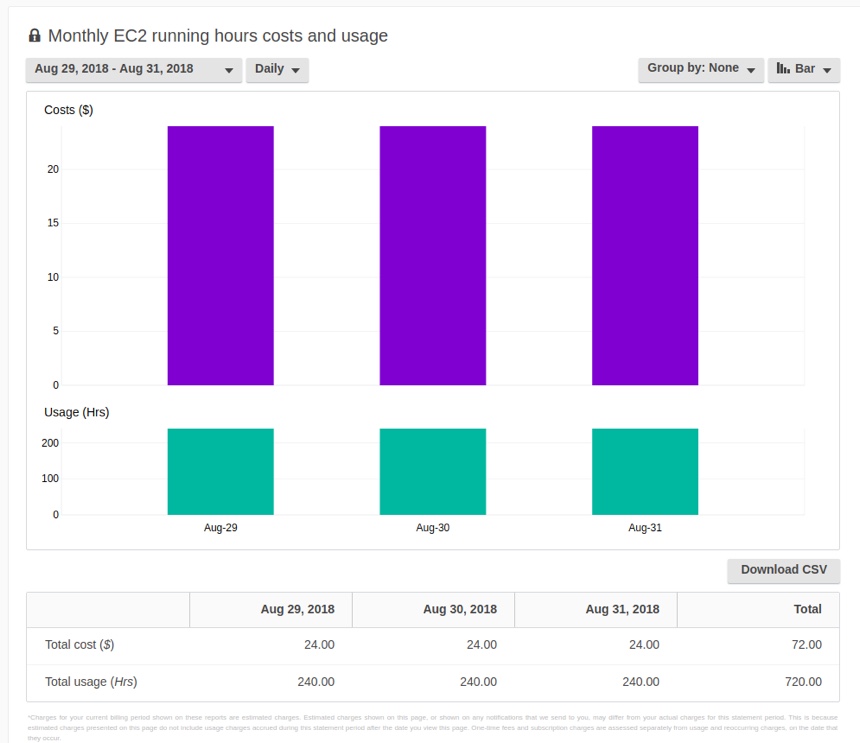 The Kubernetes Cost Attribution tool provides an easy to read, detailed look at what you're running and how much it's costing you.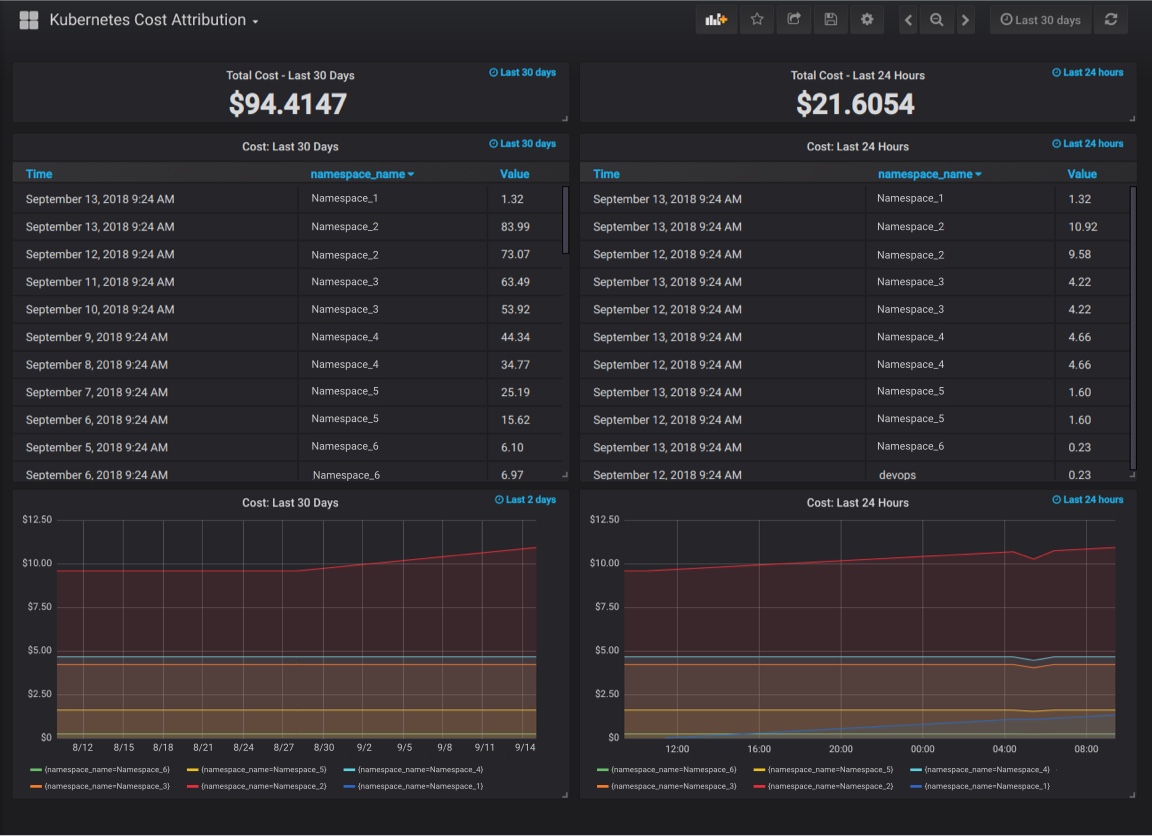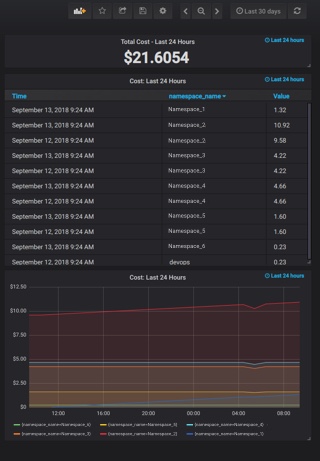 Find out more or start free trial